Please help make the animals' stay at our shelter more comfortable. For a list of needed items that may change over time please check out this wish list at amazon.com.
We can always use:

If you can't come out to the shelter, you can always send us a "Care Package" at Madison Oglethorpe Animal Shelter, PO Box 453, Danielsville, GA. 30633! While we can't promise our animals will write you a thank you note, you can know any contributions will help make their stay better. Thank you!
OUR BIG DREAMS WISH LIST!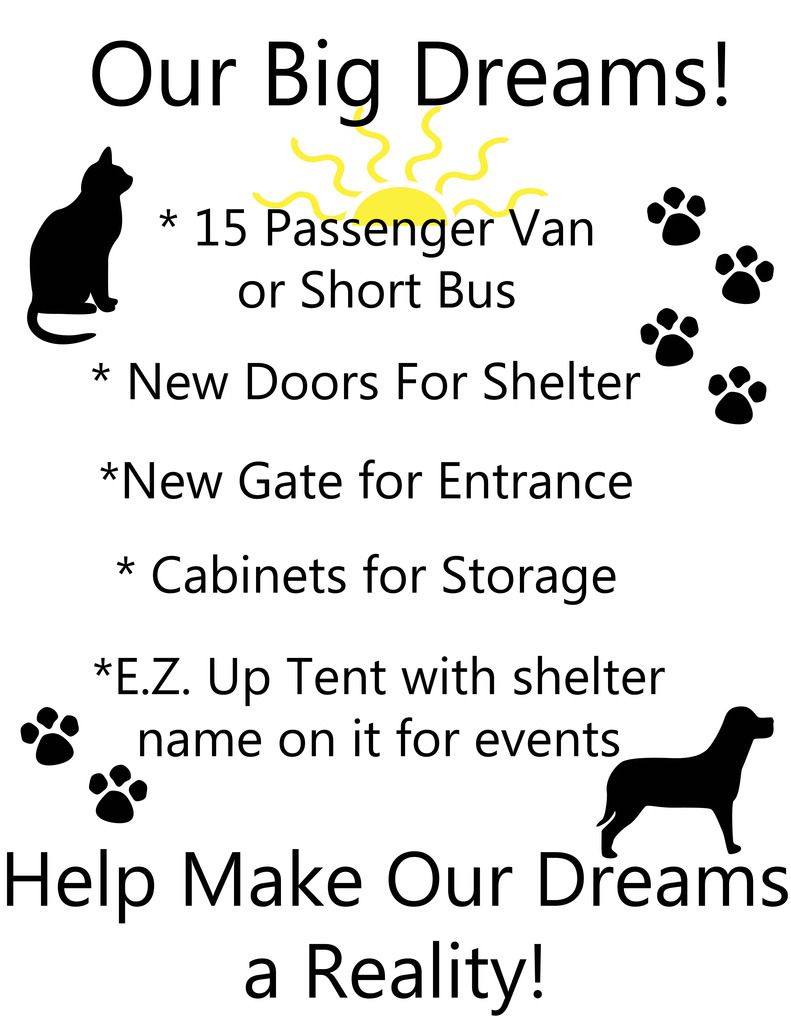 If you are interested in helping us make these big dreams come true, please contact the
shelter at 706-795-2868.